Why Buy Luxury Cars at Mercedes-Benz of St. Charles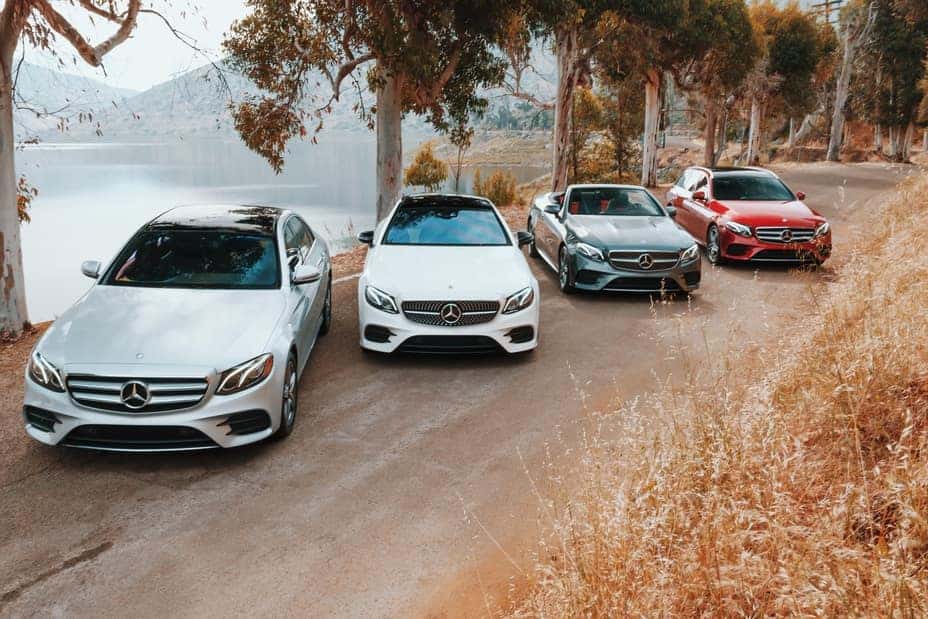 Here at Mercedes-Benz of St. Charles, we make it easy for drivers here in the Wayne, IL area to find the perfect luxury cars. When you're shopping for a new Mercedes-Benz car, how do you choose between a luxury sedan or a luxury SUV? We'll help you decide which is right for you.
Why Buy a Mercedes-Benz Luxury Sedan?
A Mercedes-Benz luxury sedan is perfect for your daily commute. A model like the 2019 Mercedes-Benz E-Class offers features like Bluetooth®, which allows you to stream your favorite music, and SiriusXM® compatibility, which lets you listen to a wide range of radio shows. Either way, your commute goes by a little quicker.
A luxury sedan like the 2019 Mercedes-Benz S-Class also comes equipped with efficient turbo engines that make driving fun, without increasing your fuel costs. In addition to the latest tech, plenty of our luxury sedans also offer features that make your daily commute or other road trips safer and easier. Tech like Active Distance Assist DISTRONIC® keeps you a safe distance away from other vehicles, while available Night View Assist® PLUS can keep you safer during the winter months when it gets darker sooner.
Why Buy a Mercedes-Benz Luxury SUV?
A Mercedes-Benz luxury SUV or crossover can also be great for your commute, but they really shine as family cars or the ideal method of transport for anyone who loves a weekend getaway. A model like the 2019 Mercedes-Benz GLA 250 offers more than forty-three cubic feet of cargo room. Whether you're packing up for a camping trip or a long family vacation, you'll appreciate the extra space our stylish models have to offer.
The 2019 Mercedes-Benz GLC 300 also offers features that the whole family will love. A rear seat entertainment system keeps the kids entertained on a long trip, while a head-up display keeps the driver from taking their eyes off the road by displaying crucial info right in their line of sight. Our crossovers and SUVs even offer novel safety features like ones that can tell if a driver is getting drowsy.
So whether you're in the market for a dependable sedan or a spacious crossover, visit our Mercedes-Benz dealership serving South Elgin, IL today. Our expert dealers can answer any questions you have and we'll make it easy to find a model that works for you. We hope to see you soon for a test drive!