The Mercedes-Benz of St. Charles Maintenance Checklist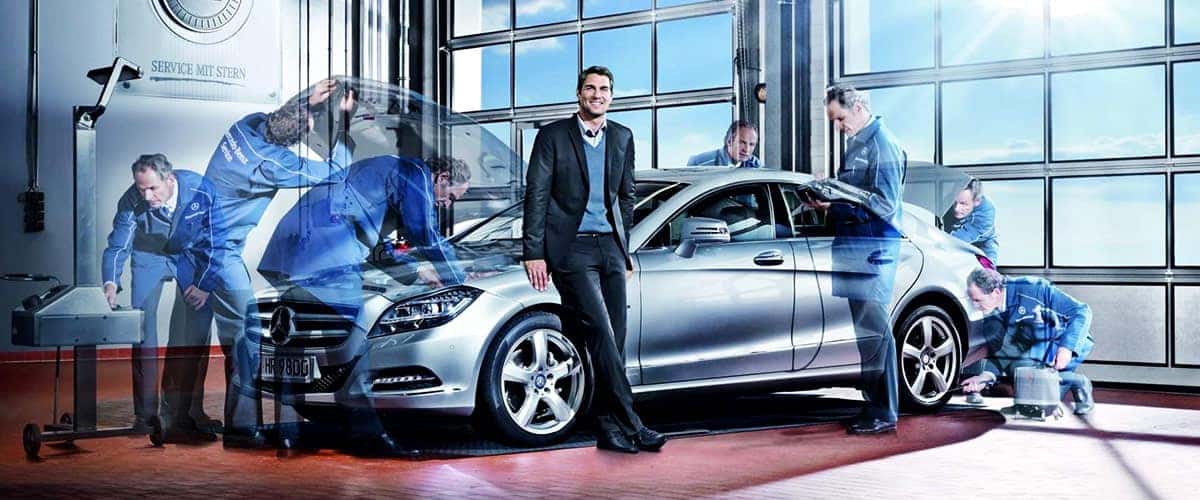 Here at Mercedes-Benz of St. Charles, we don't just help drivers in Wayne, IL and the surrounding areas find the perfect luxury car. We also do our best to help you take care of that new Mercedes-Benz vehicle once you've driven off of the lot. Routine maintenance is incredibly important and our service center is ready to help you with it at every step of the way.
Why Maintenance is Important
Routine maintenance helps your luxury car stay in top shape for years to come. It also saves you money, because taking care of little things like oil changes can prevent costly issues like engine damage. Taking your car to our Mercedes-Benz service center occasionally can also keep your vehicle safer since our trained techs will take a close look at parts like brakes and tires, spotting any problems before they cause an accident. Finally, routine maintenance keeps your car running at peak efficiency. Whether it's a more fuel-efficient engine or a smoother ride, you'll notice the difference between a well-maintained car and one that's been neglected.
Mercedes-Benz Maintenance Checklist
Check Engine Light: This can have a variety of causes. If your check engine light comes on, definitely visit our Mercedes-Benz service center right away. Whether it's a big problem or a small one, we'll spot it and fix it up.
Tires: It pays to check on these every few months. We can spot damage, signs of uneven wear and tear, or other problems that could be affecting your vehicle's traction or safety. Well-maintained tires keep you safer and even improve fuel efficiency.
Battery and Cables: We like to check the car battery at least every winter and summer. The battery that helps your car start can be adversely affected by extreme temperatures, so we want to make sure it's in top shape before the weather gets too hot or too cold.
Filters: We recommend seeing if you need an oil change every three months or so, and this is around the time that we'll check filters as well. Engine air and engine oil filters protect your engine, while cabin air filters keep air quality inside your vehicle high.
Lights: These illuminate your way if you're driving at night so they're incredibly important for your safety. If you think they're dimming, visit our Mercedes-Benz dealership and service center near South Elgin, IL right away.
Now that you see how important routine maintenance is, make sure that you're going somewhere that has the expertise and official Mercedes-Benz parts that you need. Make an appointment at our Mercedes-Benz service center today!