Is the 2018 Mercedes-Benz GLE in St. Charles, IL Right for You?
Even though the compact crossover segment is growing exponentially, there's still a place for the mid-sized SUV. The Mercedes-Benz GLE is just right for many South Elgin, IL SUV buyers. If you want luxury, practicality, and a bit of elbow room, come to Mercedes-Benz of St. Charles.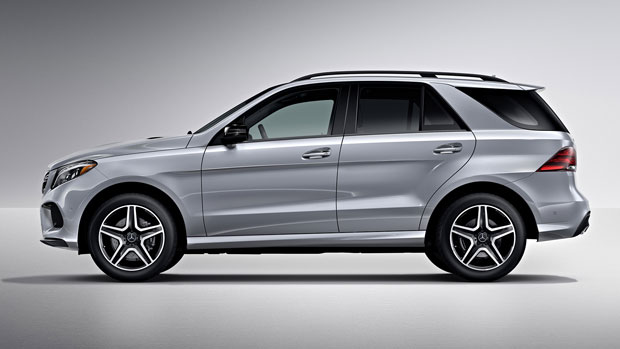 2018 Mercedes-Benz GLE 350
Available with either rear-wheel drive or 4MATIC® AWD, the 2018 Mercedes-Benz GLE 350 has a powerful powertrain underpinned by a 302 horsepower V6 engine. Its 273 lb-ft. of torque ensures plenty of power on demand.
If you're concerned with towing capacity, 4MATIC® AWD gives you added pull atop the added grip. The RWD version handles a respectable 6,600 pounds, but AWD raises that number to 7,200 pounds.
2018 Mercedes-Benz GLE 550e 4MATIC®
Hybrids often feature anemic engines, but that isn't the case with the 2018 Mercedes-Benz GLE 550e 4MATIC®. Not only is 4MATIC® AWD standard, but the combination of a plug-in hybrid electric motor with a 3.0-liter V6 biturbo engine leads to 436 net horsepower and a 5.2-second zero-to-sixty time. Nor does it skimp on amenities; the samembrace® Connect telematics, smartphone mirroring, premium sound, and other options are available here as on other Mercedes-Benz GLE SUVs.
2018 Mercedes-Benz AMG® GLE
Think of the 2018 Mercedes-AMG® GLE as a class-within-a-class. The Mercedes- Benz AMG® GLE 43 and Mercedes-Benz AMG® GLE 63 S 4MATIC® take all the best features of the Mercedes-Benz GLE and make them better still.
The Mercedes-Benz AMG® features class-specific exterior details and a well-appointed a sportier interior. The real draw here is the mechanical systems, including a more powerful engine, stronger braking, sport-tuned suspension, and a host of other features. If you want a touch of exhilaration with your daily drive, this is exactly where to find it.
Visit Mercedes-Benz of St. Charles
The Mercedes-Benz brand is synonymous with luxury cars. No surprise there; they invented the automobile, and luxury motoring, as we know it. The company may not have invented the SUV, but they've left an indelible mark on that segment as well. To find out more about our new Mercedes-Benz SUVs, visit Mercedes-Benz of St. Charles, serving Aurora and Wayne, IL from our showroom at 225 North Randall Road