Fantastic 2019 Mercedes-Benz SUVs, Now Showing at Mercedes-Benz of St. Charles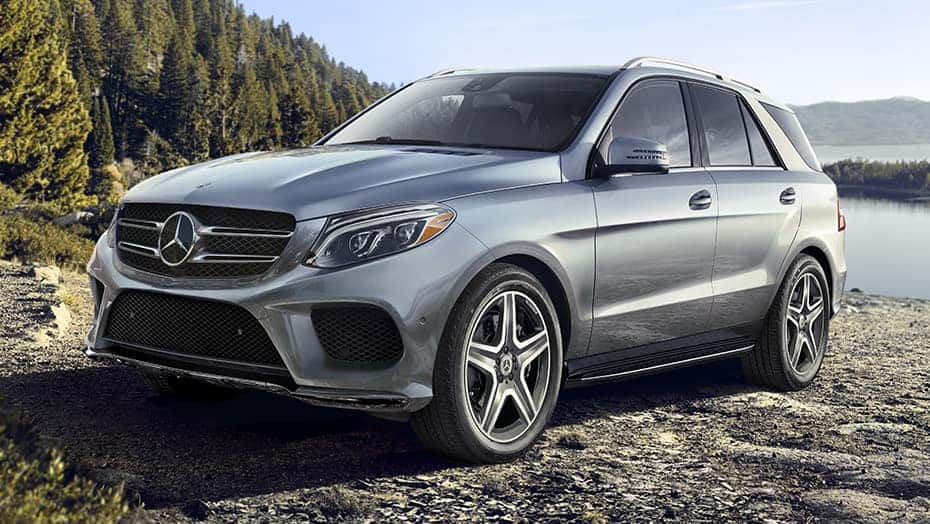 With several luxury Mercedes-Benz SUVs featured in our welcoming showroom and a consistently strong selection on our lot, Mercedes-Benz of St. Charles consistently fulfills the needs of SUV shoppers throughout the Fox Valley. Our premium Mercedes-Benz SUVs are all class-leading material, with styling, performance, and comfort that far exceeds the norm.
What Makes SUVs Unique?
Our nearby Mercedes-Benz dealers separate SUVs into two categories: "Mercedes-Benz SUVs" and "everything else". Since the early days of this uber-popular automobile body style, the Mercedes-Benz brand has designed and engineered some of the segment's most compelling members. We blend power and refinement like few other automakers, and develop luxury SUVs for a variety of needs. Whether you're seeking a three-row SUV for your family or a compact crossover SUV for yourself, we offer nothing but top-shelf choices.
There's some debate around which exact vehicle ushered in the SUV era, but what's unquestioned is the fact that the SUV body style has enjoyed an exponential growth in popularity ever since. SUVs, especially a Mercedes-Benz SUV near South Elgin, IL, boast the handling of a sedan, the power of a pickup truck, and the configurability of a minivan, all in one classy package.
Our 2019 Mercedes-Benz SUVs

2019 Mercedes-Benz GLC
When it comes to pairing pristine luxury with versatile capability, the 2019 Mercedes-Benz GLC has few peers. And this spacious five-passenger SUV is better than ever this year, with new standard features (household power outlet and heated front seats) and new options (tri-zone climate control and an Off-Road Engineering package) joining the mix.
2019 Mercedes-Benz GLE
The 2019 Mercedes-Benz GLE is all about configurability. Four trims are available, each with their own engine. This luxury compact crossover SUV's powertrains deliver serious power and speed, a trait nicely juxtaposed with the 2019 Mercedes-Benz GLE model's upscale cabin, which teems with high-end surfaces and materials.

2019 Mercedes-Benz GLA
Four years have passed since the Mercedes-Benz GLA first took the luxury subcompact SUV segment by storm, and in that time this exceptionally quick, fun-to-drive vehicle has become a segment favorite. And with its high ground clearance, the 2019 Mercedes-Benz GLA can be enjoyed on any road, any season.
Explore Our 2019 Mercedes-Benz SUVs Today
Our Mercedes-Benz dealership at 225 North Randall Road in St. Charles, IL is home to these three phenomenal luxury SUVs, along with other top sellers like the Mercedes-Benz GLS and Mercedes-Benz G-Class. Enjoy the best in SUV performance, technology, and refinement when you visit us today for a test drive.