Best Mercedes-Benz Cars for St. Charles Drivers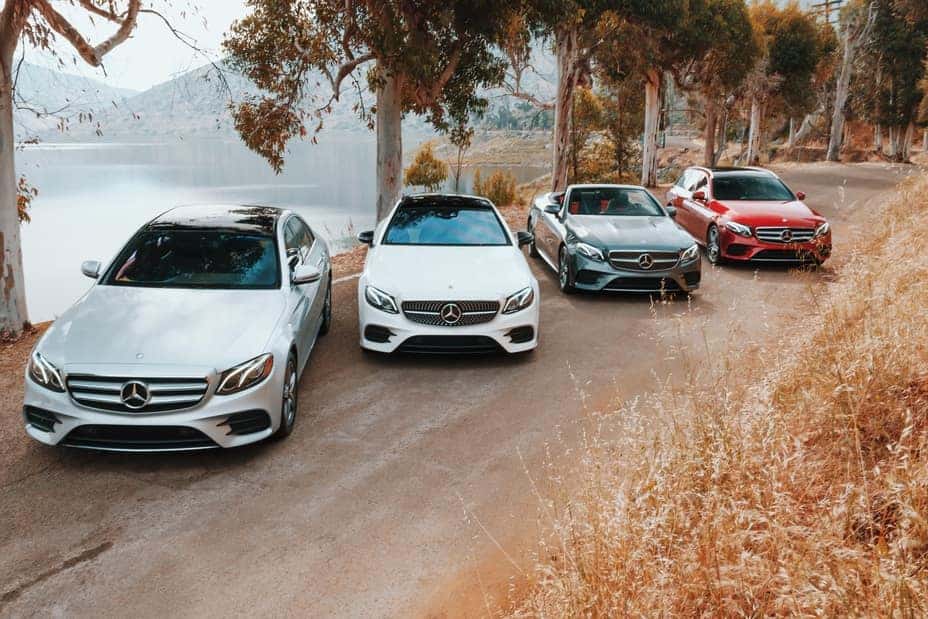 When you're shopping for a new luxury car, one thing you might want to consider is the area you'll be driving in. What kind of weather will you see? How long is your typical drive? Fortunately, here at Mercedes-Benz of St. Charles, we have a variety of cars that are perfect for driving on nearby roads.
Driving Conditions in St. Charles, IL
Of course, one thing you have to consider when shopping for a new Mercedes-Benz car is the Illinois winter. During a few months of the year you'll end up encountering snowy and icy weather, so you'll want a car that can handle that. Fortunately, we have many cars that are adept at tackling winter conditions.
St. Charles is a smaller city, but it's still a good idea to look for tech that can make city driving easier. Think about stop-and-go traffic or having safety tech that can give you a better view of the crowded world around you. This consideration could be even more important if you regularly drive into Chicago. If this forty mile or so trek is a common occurrence, you'll want a car that can make long trips feel less lengthy.
Mercedes-Benz Vehicle Features
Fortunately for drivers here in the Wayne, IL area, our vehicles offer some tech and features that can really help you handle anything that local roads can throw your way. One must-have feature has to be 4MATIC® all-wheel drive. This is available on a wide range of models, whether you're shopping for a capable crossover or a stylish sedan. This drivetrain keeps you safer in the winter weather and ensures that you get to your destination safely.
And if you want to get to your destination in a timely manner, you'll love our COMAND® navigation technology. It's available on most of our models and offers live traffic info, 3D maps, and more. Our cars also make longer drives more fun. DYNAMIC SELECT® lets you customize your driving experience, saving gasoline with the ECO setting or focusing on performance with Sport mode.
Mercedes-Benz Cars You'll Love
One model you'll love is the 2019 Mercedes-Benz E-Class. This incredible sedan can tackle the winter weather in style and offers a variety of unique safety technology. There's PRESAFE® sound, which protects your ears in an accident, and ATTENTION ASSIST®, which can actually tell if you're getting drowsy. It's a great car for everyday driving and long trips.
We also like the 2018 Mercedes-Benz C-Class. It's another stylish sedan that offers 4MATIC® all-wheel drive and a variety of tech that makes long drives go by quickly. Features like Apple CarPlay™ and Android Auto™ are standard, and available wireless charging technology ensures you never run out of juice.
Visit our Mercedes-Benz dealership serving Aurora, IL and take these models for a test drive today.